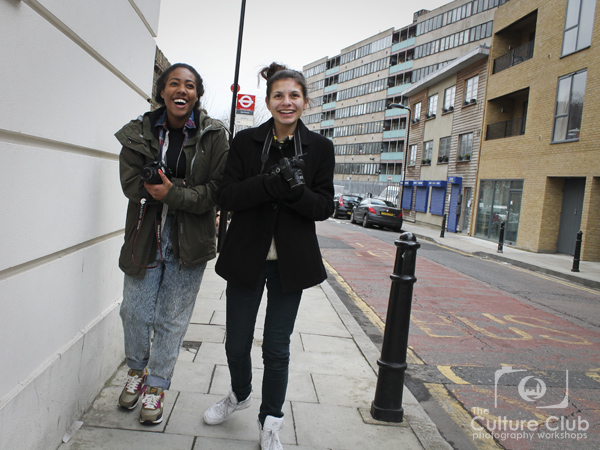 Weekend and holiday photography workshops
During these fun workshops for 13 -16 year olds, students will learn composition techniques to understand how to take better pictures.  Activities include deconstructing pictures and  themed photography challenges to develop their skills. This practical and dynamic workshop is ideal for students working on an Art & Design,  Photography GCSE/A-Level  or teenagers who would like something fun to do on the weekend or during the school holidays – plus all attendees will receive a certificate of completion!
We're bringing our  summer school back for 2014!
August 11th – Beginners photography
During this fun outdoor workshop, you'll learn how to use your digital camera as well as easy techniques to compose stunning photographs.
August 12th – Telling stories with street photography
They say a photo can speak a thousand words – but they can also tell stories too. Plan and shoot your own stories like a real photojournalist, inspired by cool areas around London.
August 13th – Outdoor portraits
Learn how the pros take amazing outdoor portraits using natural lighting and cool locations.
 Meeting point location:
Pimlico Academy, Lupus Street, SW1V (TBC)
 Time of each workshop:
4 hours (10:30- 2:30pm)
 Price:
£45 per workshop (or £130 for all 3 days)
 Number of spaces:
8 per workshop
Equipment needed:
A compact digital camera or SLR camera (if you'd like to hire a camera, click here)
Questions? E-mail photography@cultureclublondon.co.uk or call us on 0208 133 0359